Every office is different, and each employee has their own needs. You should not only be comfortable in your office, but you should have all the tools that you need to get the job done. Whatever you are doing for work, you should do your best to optimize your environment and make it more comfortable for your day-to-day life. The visual aesthetic of your office also impacts your productivity and comfort in the space you have available to get the job done. Below are a few ways to optimize the visual space of your office.
Put Stuff On the Walls
A lot of people forget about the walls. You might not realize that you will feel better when you have photos or art on the walls that you like. For example, put a photo of your family up. What about a picture of a vacation? You can optimize your space and make it feel more comfortable when you put up artwork or photos that represent you. You may not think it makes a difference, but if you don't put anything on the walls, you won't be able to feel the positivity of these homey feelings.
Desk Modesty Panel
Another thing you might not think of is a desk modesty panel. These panels cover the bottom of the desk, so you don't worry about people seeing below the desk. This could allow you to take your shoes off or relax your legs more comfortably. A desk panel can provide the peace of mind you need to feel comfortable at your desk. That way, people won't be able to see below your desk, and you can feel better when people are around. These panels are a great tool to help you feel at ease behind your desk.
Mounted Monitors or Whiteboards
One great way to mount your monitor or a whiteboard. Having a way to visualize a graph, analyze data, or write lists will help you get work done. When you can stand up to continue your work while using a visual method is a valuable resource. Depending on what you do for work, a visual board or monitor mounted on the wall will make a difference. You want to see things bigger, creating a better way to look at a photograph's graph, numbers, or intricacies. It can come in handy in all kinds of ways.
Pay Attention to Lighting
Lighting is a visual element of your office that can significantly affect productivity and comfort. When you have dim lighting, you could fall asleep or feel lethargic after lunch. But, on the other hand, if your lighting is too bright and annoying, you could be hurting your eyes and straining them. You want the right kind and amount of lighting to help you stay focused without your eyes getting tired from looking at screens all day. Another way to improve your lighting is to turn down the brightness of your screens and use methods that allow you to take a break from your computer or tablet.
Clutter and Space
Finally, the amount of clutter you have in your office will significantly affect your mindset. Comfort and productivity are tied to the visual cleanliness of the room. If your desk is covered in clutter, you won't be able to clear your mind. A messy office will also clutter your brain. If you can create space in your office, you will feel better. You can get more done and work on what you need to prioritize. The space of your office will significantly impact what you do and how you feel.
The visual space of your office has an unquantifiable impact on your productivity and work mindset. The visual tools you use and the environment you create will change how you feel at work and, therefore, how much work you can get done. Optimizing your office space and giving yourself the tools and resources you need to work is always necessary, especially when you are busy and stressed by your job. Don't overlook the visual aesthetic and tools essential to make your day at work more enjoyable.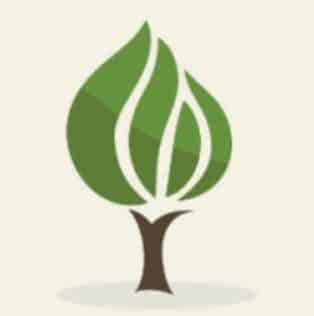 Mark is the founder of Financial Pilgrimage, a blog dedicated to helping young families pay down debt and live financially free. Mark has a Bachelor's degree in financial management and a Master's degree in economics and finance. He is a husband of one and father of two and calls St. Louis, MO, home. He also loves playing in old man baseball leagues, working out, and being anywhere near the water. Mark has been featured in Yahoo! Finance, NerdWallet, and the Plutus Awards Showcase.