You already know that starting a small business can be challenging. However, harder still is drumming up enough business that you can turn a profit sooner than later. 
Every business could use some pointers, tips, and hacks; these marketing tips for small business will give you an edge over competitors in your industry. 
Marketing is a process to generate attraction for your business and your offerings. The byproduct of your marketing is lead generation. 
Leads are the lifeblood of any business, but how will you find new leads that can be converted to customers? 
Without a strategic marketing plan to get your business noticed, you'll struggle to grow as a business. Therefore, one of the most crucial aspects of your small business is your marketing and how you will find new clients and expand your business.
To be strategic with your marketing efforts, 7 easy-to-implement marketing tips will expose your business and help generate leads to expand and grow your brand.
Understand Your Target Audience 
Understanding your target audience is the first and most important thing you can focus on with your marketing strategy. 
It does your business no good to be utilizing business marketing strategies for Fortune 500 companies when you've barely scratched the surface of your business potential. 
Understanding your target audience is part data analysis and part "feel." 
On the data side, you want to collect as many data points as possible. You can consider numerous data points, but ideally, there are 8 data points you want to collect about your client pool. Those 8 points are;
Age

Location 

Language 

Gender

Interests

Challenges

Spending Power 

Spending Patterns 
Additionally, you'll want to compile data on existing customers as well. 
Collecting these data points and personal information would be more accessible with a POS or point-of-sale system that allows you to collect information in exchange for offers and other promotional opportunities. 
A good POS will allow you to create loyalty programs to enhance your brand reputation. Building loyalty lists through your POS system is a great way to enhance your small business marketing techniques. 
Invest in Social Media Marketing 
Now, more than ever, one of the best marketing tips for small business is that social media is king. 
Social media allows a huge opportunity to reach out to potential customers and is much more affordable than traditional advertising. Also, social media marketing can track engagement and conversions much easier than print, billboards, TV, or radio ads. 
You need to take a few crucial steps once you're developing your social media marketing. These marketing tips for small business will create a significant return on your investment from growing your brand and increasing sales.
To effectively utilize the power of social media marketing, there are four keys;
Create a Strategy: Not every social media platform is the same, and you need to create a detailed strategy that plays to each platform's strength. 
For example, Instagram is about images and short videos called reels. If you plan on using Instagram to promote and market your business, you need to understand the platform and best practices for the type of content that gets the most traction. 
Consistently Post: Much like the type of content on each platform, you need to know the necessary consistency to gain traffic on that platform. 
Posting 2-3 times a day per platform is a lot to remember, keep track of, and create content. Whatever you're posting, you need to be consistent with the time you post, your brand image and message, and any relevant hashtags for your business. 
Interact with Followers + Customers: One of the primary benefits of social media is that you can create content and then engage with your audience in ways that would be impossible in most cases. 
Therefore, you should develop a strategy to reach anyone on your page who likes or comments on your content. 
Another way to be interactive is to create live streams, polls, and quizzes. 
One final interactive way is to create contests of user-generated content that positively promotes your business that you then share on your page and provide an award for best content produced by your audience. 
Engage in Related Content: Your content strategy should focus on creating engaging content that people enjoy, like, and are willing to share. 
Your core messaging should be centered around your brand. For example, taking a newsworthy item or a popular trending topic, media like pictures and video, or using the power of storytelling are all ways to attract a broader audience and generate better results. 
Set Up and Track Analytics Early On 
Building your brand, especially online, takes a lot of adjustments and pivots to optimize the exposure and reach you get from social media. 
You've spent all this time identifying and messaging the correct type of audience, and now you need hard data to maximize those efforts.
In other words, how do you know if your business marketing strategies are working or not? 
From the get-go, you want to install tracking metrics, which most social media apps already include in their ad centers. 
The data you collect should marry with the date of your ideal target audience, and those two segments should dovetail into you creating some fantastic content online. 
When setting up your tracking metrics, you need to have the following: 
Set Up Analytic Tools

Report Analytics 

Forecast Performance Based on Existing Analytics 

Create UTMs –these are little bits of parameters added to the end of URLs that allow you to see what sources where traffic is coming to you. 
Build & Optimize Your Email List 
One of the most important small business marketing tips we can tell you is to have and build your email list. 
Much more than phone numbers, email contacts are gold in online marketing and are a vital part of building your brand and growing your business. 
To increase your email list, is to expand your business lead generation opportunities. To get people to pass along their contact info, you need to create an efficient opt-in form that gives them an incentive to sign up and subscribe to your email newsletter. 
Think about how many emails you get per day. Now think about how many of those emails you open and read. 
More importantly, how many of those emails do you read all the way through and are engaged with after reading? The number gets smaller each time you answer, I bet. 
When crafting your emails, think about providing engaging, fun, and informative emails that motivate the reader. 
Much like your social media content, your email should include bits and pieces of newsworthy items, trends, and content that benefits the reader. Oh, and be sure to have many images in your email newsletter as well. 
One thing you want is to track open rates and length of time on the page for the emails you send. Then, you'll want to A/B test those emails to find what topics and subjects draw the most attention and then pivot your next batch of content toward what is working. 
Part of the A/B test you should take is to separate your ideal target audience by their interests and persona and email relevant topics to each segment. 
In review, consider social media and email newsletters if you want to know how to promote a small business and grow your brand. 
Be strategic in your emails and have a plan to analyze and pivot to optimize your content.
To get started on creating your email list, then test it to optimize your outcome objectives, you need to: 
Create an Efficient Opt-In Form for Prospective Email Subscribers  

Offer Incentive for Subscribing 

Use A/B Testing To Enhance Emails 

Segment Email Lists by Persona
Publish High-Quality Content
Creating and publishing content regularly isn't enough to gain traction and lead the SERPs, otherwise known as the Search Engine Results Page. 
Being top-3 for any SERPs significantly boosts traffic for an article or website. 
Most readers are looking for an answer because top-3 articles for SERPs get a considerable amount of the readership and traffic being searched. 
How you create and publish high-quality content means you need to understand the content's value to the reader. To be considered high-quality content is that it needs to meet the following criteria;
Comprehensive

Useful

Helpful

Educational

Accurate

The most aligned answer for the search query
While planning your content calendar, consider the above criteria and answer how your content will help them as part of your creative process. 
Take into consideration that you: 
Understand your audience 

Think about their search intent 

Keep content fresh and up-to-date 

Consider content formatting 

Implement multimedia in your content 

Photos 

Infographics 

Videos 

Charts and infographics
Master the SEO Basics 
Spending a lot of time researching the best marketing tips for small business won't yield much helpful information if you don't understand how best to implement what you find. 
In addition, any online marketing strategy requires that you have a basic understanding of how search engines prioritize content published online. 
All the time you spend on strategizing and planning your marketing efforts won't yield the types of results that you want from your efforts unless you understand basic SEO strategy. 
When crafting your content with an idea of SEO results in mind, consider:
Search Intent–what is your audience looking for, and can you provide content that best matches the search queries. 
Keyword Research–find low competition long-tail keywords that you can rank top-3 on the SERPs.
Link Building–build authority with inbound and outbound links that you embed into the content you publish.
Track & Measure your SEO Results– track your keywords, phrases, and images and their performance. 
Use SEO Tools–plenty of tools are available to help you with the basics of keyword research and what phrases will provide you with the best results. These tools will save you a ton of time researching and optimizing your content. 
Get Noticed Through Word-of-Mouth 
Starting a small business is no doubt a challenge. As you begin to bounce the idea around and it becomes much closer to becoming a reality, getting information out about your new small business is a priority. 
Getting positive reviews and promoting them on your social media is just one tactic you can take. Consider using user-generated content to enhance audience engagement and grow your brand reputation as trustworthy and friendly to your audience. 
Referral Marketing: Use email, social media, and mobile to spread information and marketing about products and services. 
Share Customer Testimonials/Reviews: Word-of-mouth is one of the best ways to get your business brand out there to potential clients. 
People rely on reviews from people they know or from review sites they trust to get an idea of every business that they're unfamiliar with to develop an opinion. 
Just take a look at review sites like Yelp to see this in action. Before diners head out to a new restaurant, sites like Yelp provide a lot of capital for promoting that new restaurant. 
Publish Product Ratings on Website:  Get customer testimonials and reviews for your products and publish them on your websites. People trust authentic reviews; much like Yelp for business, product reviews on your websites can increase sales by up to 60%!
Offer an Incentive: Incentivizing your customers to send a review or pass along your product information to people in their sphere will increase your potential audience faster than you trying to collect data on your own. Offer a coupon code, discount, or other promotional items that get your current audience to sign up for their sphere of influence. 
Instacart does a great job with this incentive program. When a user finalizes an order through the delivery app, it prompts them with an incentive of $10 off you AND your friend's next order if they sign up for the service. 
When you're looking for marketing tips for a small business, think about your customer's needs and interests and work backward from there to create your strategy. You want your marketing to expose your brand, and each campaign will have different ways to achieve your goals; the result for each campaign should be the same. 
Another thing to consider is using software and apps to assist you. A robust customer payment solution, like a POS system from OPUL, will provide you with customer insights and details about behaviors to help your marketing efforts. It's fast and easy to learn more. Simply check for pricing, sign up, and start your marketing efforts.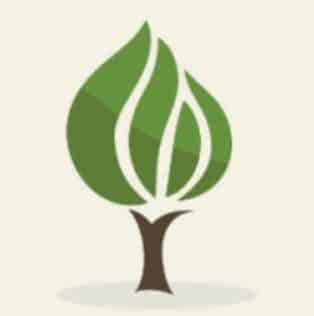 Mark is the founder of Financial Pilgrimage, a blog dedicated to helping young families pay down debt and live financially free. Mark has a Bachelor's degree in financial management and a Master's degree in economics and finance. He is a husband of one and father of two and calls St. Louis, MO, home. He also loves playing in old man baseball leagues, working out, and being anywhere near the water. Mark has been featured in Yahoo! Finance, NerdWallet, and the Plutus Awards Showcase.