The home-selling season is ramping up. Spring and summer are often the best times to list a home because buyers will be out in droves. This can make the market more competitive for buyers because there will be more inventory on the market. Don't be dismayed, though.
There are plenty of ways to improve the value of your home for selling and make it more appealing for buyers. And the best news is that these DIY home improvement ideas don't need to cost a small fortune. If you're handy and good at learning a few new skills, most of these you can do on your own.
Update Fixtures
How old are the fixtures in your home? This goes for the doorknobs, sink faucets, light fixtures, and switch plates. Your bathroom might look a little 1985 because the faucets are dated from that era. By switching out all the faucets, you'll be able to make a slight change that makes a huge difference. People are more willing to look past some attractive paint colors if they won't also need to change out ceiling fans, lights, and faucets in a home to make it look and feel more updated.
Paint Walls with Modern Colors
While the paint on a wall is one of the most straightforward fixes, it can quickly turn a potential home buyer away. Unfortunately, because HGTV and its mesmerizing homes have conditioned people, people often look for modern neutrals or trending colors in a house. You'll make more money on your house if you at least change the living spaces, like the kitchen, dining, and living rooms, to a more neutral palette. Think beyond white and beige. Colors like gray are more on-trend and give homes a more modern feel. Local real estate agents near you will often have additional tips for painting your home. They can let you know what's trending in your area so that you can be competitive in the local market.
Stage Your House
You can stage your house with the furniture you already have. While hiring a professional can be an option, it's easy enough to DIY home staging. Start by removing clutter. Take personal photographs off the walls or keep them to a minimum. People need to be able to envision themselves in the home, and having family photos everywhere can make this difficult.
Remove bulky furniture, if possible, especially in rooms that already feel cramped. Put away half of the clothes in your closets. Most people pack their closets full and often have clothing that they don't wear all the time. By doing this, you'll make the storage spaces feel more spacious. Move furniture around the rooms to allow for an open flow. Putting tall things on a wall the furthest from the main entry can leave that space feeling larger and draw your eye through the room.
Paint Your Cabinets
Painting cabinets with color are in. Like really in. Deep jewel tones like emeralds and blue make the kitchen feel beautiful and modern. Adding bright yellow can instantly brighten a dark kitchen. And, if you have drab builder's grade oak cabinets, a good coat of paint can give your kitchen an instant upgrade.
Install New Bathroom Sink Cabinets
Have you seen people repurposing exciting pieces of furniture and putting them in bathrooms for the sink base? This affordable DIY project can help you stand out in a busy real estate market. People who are good at thrifting can often find unique furniture that they turn into these base cabinets. You'll make your bathroom feel custom and beautiful just by making this switch.
Upgrade Appliances
If you can afford it, finding newer appliances that all match is an excellent way to increase the value of your home. Taking your white or black standard fridge and replacing it with a model with side-by-side doors and stainless-steel finishes can add great value to your home. And if your appliances still work, you can quickly sell these to make extra money for the new ones.
These DIY upgrades can quickly bring you more money and a quicker sale in a busy market. Buyers will appreciate the updates that they won't need to do later.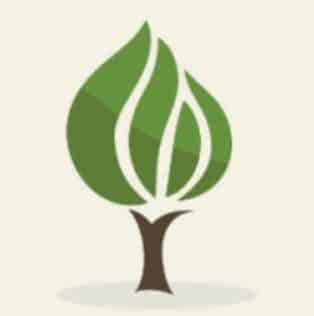 Mark is the founder of Financial Pilgrimage, a blog dedicated to helping young families pay down debt and live financially free. Mark has a Bachelor's degree in financial management and a Master's degree in economics and finance. He is a husband of one and father of two and calls St. Louis, MO, home. He also loves playing in old man baseball leagues, working out, and being anywhere near the water. Mark has been featured in Yahoo! Finance, NerdWallet, and the Plutus Awards Showcase.