Paying bills is a pain. We're not talking about the pressure to make enough money to pay the bills – that's stressful too – but sitting down and paying each bill individually is time-consuming.
For many, the solution is to agree to automatic monthly payments. But unfortunately, while seemingly convenient, autopay can quickly become a detriment to your finances.
That's because merchants love to make it hard to cancel autopay once you've started. Before long, you're getting monthly bills for things you don't remember signing up for or services you thought you canceled. Putting an end to the surprise bills can be a headache.
With that said, autopay has its place. In addition, there are specific monthly bills that are seemingly meant for autopay.
Generally speaking, it comes down to the amount owed each month. Bills that vary each month or are subject to sudden rate hikes should be paid the traditional way. These include things like utilities and subscriptions. But accounts that are the same every month are ideal.
Here are six monthly bills where autopayments make sense:
Credit Cards
Everyone knows you want to pay off credit card debt as soon as possible. You also probably know that missing a payment will derail your credit score. With this in mind, auto payments for credit cards should be a top priority. Setting up autopay is the best way to manage credit card debt, whether the minimum monthly payment or a more considerable amount to pay off the balance faster.
Mobile
Assuming you have a family plan with data caps and other restrictions, your monthly mobile bill will be the same. That makes it a good candidate for autopay. But, do you want to remember to pay the phone bill each month? Whether deep in conversation with your beloved bubbe or checking MLB betting odds on the subway, an interruption in phone service is a headache most of us can do without. Take the five minutes to set up autopayments, and never worry about service interruptions again.
Internet
Your home internet is another bill that probably stays the same every month. Again, setting up auto payments will prove helpful given the importance of home internet – especially with so many of us working from home and attending virtual classes. While most internet service providers provide a little bit of slack over unpaid bills, do you want to count on remembering to pay before the next due date if you forgot about the last one? We thought so!
Health Insurance
With so much uncertainty in the world today, it's nice to know you can count on health insurance to help you and your loved ones cover the cost of medical treatment. But missing even one premium payment can be enough to cancel your policy. So with this in mind, can you afford to count on reminders to pay your health insurance premiums? Why take the risk when autopay can take away all the stress?
Auto Insurance
Car insurance companies won't go out of their way to let you know your premium is unpaid. Instead, they'll send an email, then cancel your policy a few days later. Since going without car insurance is reckless and illegal, you might want to sign up for automatic payments from here on out. Doing so will keep you out of jail and probably reduce the premium.
Student Loans
Did you know it's almost impossible to have student loans included in a bankruptcy filing? That means student loan debt will follow you until you pay it off or die. Since that's a monkey nobody wants on their back longer than necessary, we suggest scheduling monthly auto payments for your student loans. That way, you don't have to worry about one of your loans defaulting due to non-payment. While you might opt for the minimum due, we recommend doubling that value to pay them off faster.
Autopay arrangements can be a headache, especially when it's a product or service you no longer use or want. But for recurring bills we can't escape and tend to be the same every month, autopay is probably the best method in the future.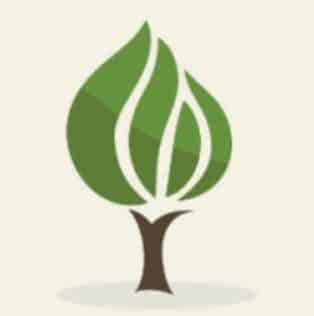 Mark is the founder of Financial Pilgrimage, a blog dedicated to helping young families pay down debt and live financially free. Mark has a Bachelor's degree in financial management and a Master's degree in economics and finance. He is a husband of one and father of two and calls St. Louis, MO, home. He also loves playing in old man baseball leagues, working out, and being anywhere near the water. Mark has been featured in Yahoo! Finance, NerdWallet, and the Plutus Awards Showcase.