It's not uncommon to equate college expenses with tuition. While affording your school's degree program is vital to your attendance, those aren't the only costs you'll have to cover. Whether you're going to a community college, attending a university out-of-state, or enrolling in an online education program, there are associated costs you must consider to ensure your educational experience is a positive one. Such expenses might include housing, food, transportation, communications, laundry, school supplies, textbooks, and entertainment. 
These expenses are often overlooked during college planning, causing some college students to face financial hardship. Luckily, there are practical solutions to help ease your financial burden. Continue reading for some money-saving tips for college students. 
Continue Applying For Scholarships
Scholarships aren't just for high school students. Current college students can also apply for scholarships. Since this is essentially free money, it's the most efficient way to cover your college expenses. If your tuition is covered, the excess cash can be used to pay for textbooks, lab fees, school supplies, rent, etc. Your financial aid advisor can help you identify the best scholarship opportunities. 
Access Student Resource Centers
Colleges and universities know that it's not cheap to continue your education. That's why they always look for opportunities to make things more manageable. One way they try and ease your financial burden is by negotiating affordable rates for products and services from local businesses. Students can find everything from housing and gym memberships to laundry services and employment information in the campus resource center or by contacting the student services department. 
Find A Roommate
Sharing your house or apartment with a roommate could lighten your load if you're living off-campus but can't keep up with the living expenses. You'd save money by splitting the bills. Since your home is an intimate, private, and sacred space, you mustn't let just anyone stay with you. 
Research what to look for and develop a list of questions to ask potential roommates. It's best to try and find another student or young adult as their schedules and lifestyles will accommodate yours. Conduct interviews to narrow down your options and complete a thorough background check before drafting and signing a lease. 
Stick To Staple And Affordable Meals
While surviving the next four years or more on Ramen noodles alone isn't ideal for your health and wellness, there are affordable yet healthy staple dishes you can make. Smoothies, cereal, oatmeal, granola bars, yogurt, eggs, and fresh fruit are easy and affordable breakfast options.
Sandwiches, salads, wraps, soups, and stews work well for lunch. As for dinner, stick to affordable meats like chicken and turkey, as beef and seafood are pricey. Fresh vegetables are always a healthy and cheap option. You can mix up your starches by incorporating potatoes, macaroni and cheese, pasta, quinoa, or rice with your meals. 
Free Products, Services, And Entertainment
You'd be surprised to learn how many things you need are available at no cost to you. Many companies and brands will provide products for free in exchange for your review. Whether it's a travel-sized lotion or a new backpack, it's one college expense you don't have to cover. You can also attend local fairs, conferences, and trade shows where companies always pass out promotional products like pens, calendars, USB drives, mouse pads, and more. 
As for entertainment, check out the official city website to learn about community activities and events. You may find that there are a lot of opportunities to get out, mix and mingle, and have a good time. You can attend street fairs, outdoor concerts, restaurant weeks, or carnivals and have a fantastic time without breaking the bank. Showing your college ID could also present some freebies or discounts. 
Tuition may be the largest expense for college students, but it's not their only financial obligation. When students face financial hardship, it can complicate their ability to attend and successfully complete their degree program. Whether you're a parent, a recent high school graduate, or a current college student, the above suggestions can help you keep your expenses under control.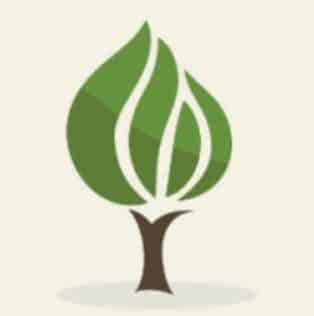 Mark is the founder of Financial Pilgrimage, a blog dedicated to helping young families pay down debt and live financially free. Mark has a Bachelor's degree in financial management and a Master's degree in economics and finance. He is a husband of one and father of two and calls St. Louis, MO, home. He also loves playing in old man baseball leagues, working out, and being anywhere near the water. Mark has been featured in Yahoo! Finance, NerdWallet, and the Plutus Awards Showcase.