Wearing clothing is not only a necessity, but it can also affect how you feel about yourself, ultimately impacting your ability to make money. They say the clothes make the man (or woman), and in some ways, "they" are right. Good clothing can make you feel confident and powerful, which can positively impact your finances.
But this isn't just about looking good—it's also about making yourself feel good. Good clothing makes you feel better about yourself and helps you project an image of professionalism that improves your chances of getting hired or promoted. People who dress more professionally or high-end are automatically viewed as someone you need to pay attention to. It gives an instant illusion of authority, especially if you make good eye contact and stand up straight. But it also helps you attract friends and partners who will help support your future goals.
It's Okay To Invest in Quality
Creating capsule wardrobes with a handful of quality pieces is rising in popularity. Instead of having a ton of variety, investing in fewer pieces that are of better quality is the new trend. Don't be afraid to spend money on your wardrobe, primarily if you work in an industry where you meet with high-level clients in person.
If you want to feel confident in your clothes, then don't be afraid to spend money on them. For instance, buying quality mens underwear means that it won't wear out as quickly, will feel more comfortable under your pants, and will save time and money because you won't be buying new ones every few months.
You'll Feel Better
Good clothing can make you look better and feel better about yourself. By wearing clothes that fit your size and make you look good, you can feel more confident and comfortable. You'll project an image of success to others when you look like a winner in the workplace or in social settings. Good clothing can also make you feel more powerful—and as we know, feeling powerful makes people happier.
It's critical to wear clothing that fits. You might have a dream size, but trying to squeeze into a pair of pants that are two sizes too small or wearing clothing that's too big will look uncomfortable and sloppy. Remember that confidence doesn't necessarily mean spending lots of money on clothes; it's about how well-suited the garments are for your body type, not how much they cost. If a shirt costs $200 but doesn't flatter your shape or size the way it should, it won't do anything positive for your self-esteem or financial future. In fact, it'll be a waste of money and hurt your finances more than help them.
Women Especially Benefit From Good Clothes
Men and women benefit from good clothes, but women may get even more. In the workplace, especially when competing against male counterparts, women can rise to the top more easily when they leverage their wardrobe. By selecting a few key pieces and using accessories to change their looks, women can look as professional as they are and become more likely to get raises and promotions. Remember, you don't need to spend a lot of money. Select clothing that looks sharp and fits well.
Avoid Comparison
Comparing your wardrobe to those of other people may hurt how happy you are with your own clothes. It's natural to compare yourself to others. Everyone does it, but doing it too often can impact you negatively. Comparison lowers self-esteem, which affects how you carry yourself, the risks you take professionally, and ultimately how much money you make.
If your wardrobe is truly lacking, however, take inventory of key pieces that you need to level up. Start by buying one new piece at a time, or scour through thrift stores to see if you can find some diamonds in the rough. No one will know if you bought something brand new or not.
Confident People Make More Money
People who feel confident in their clothes make more money than people who don't feel confident in their clothes. There's a lot of research out there that suggests how you dress affects how you feel about yourself and how others perceive you. Being confident in your clothes can lead to more confidence in other aspects of life—your career, relationships, and so on. Dressing well can also help make your day-to-day life easier. For example, knowing what suits or dresses work for your body type makes shopping much less stressful because all of the pieces will look good on you.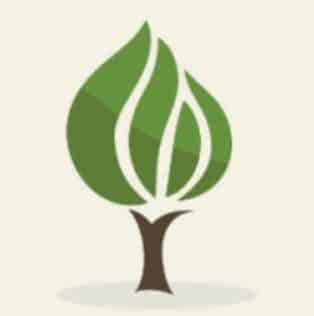 Mark is the founder of Financial Pilgrimage, a blog dedicated to helping young families pay down debt and live financially free. Mark has a Bachelor's degree in financial management and a Master's degree in economics and finance. He is a husband of one and father of two and calls St. Louis, MO, home. He also loves playing in old man baseball leagues, working out, and being anywhere near the water. Mark has been featured in Yahoo! Finance, NerdWallet, and the Plutus Awards Showcase.